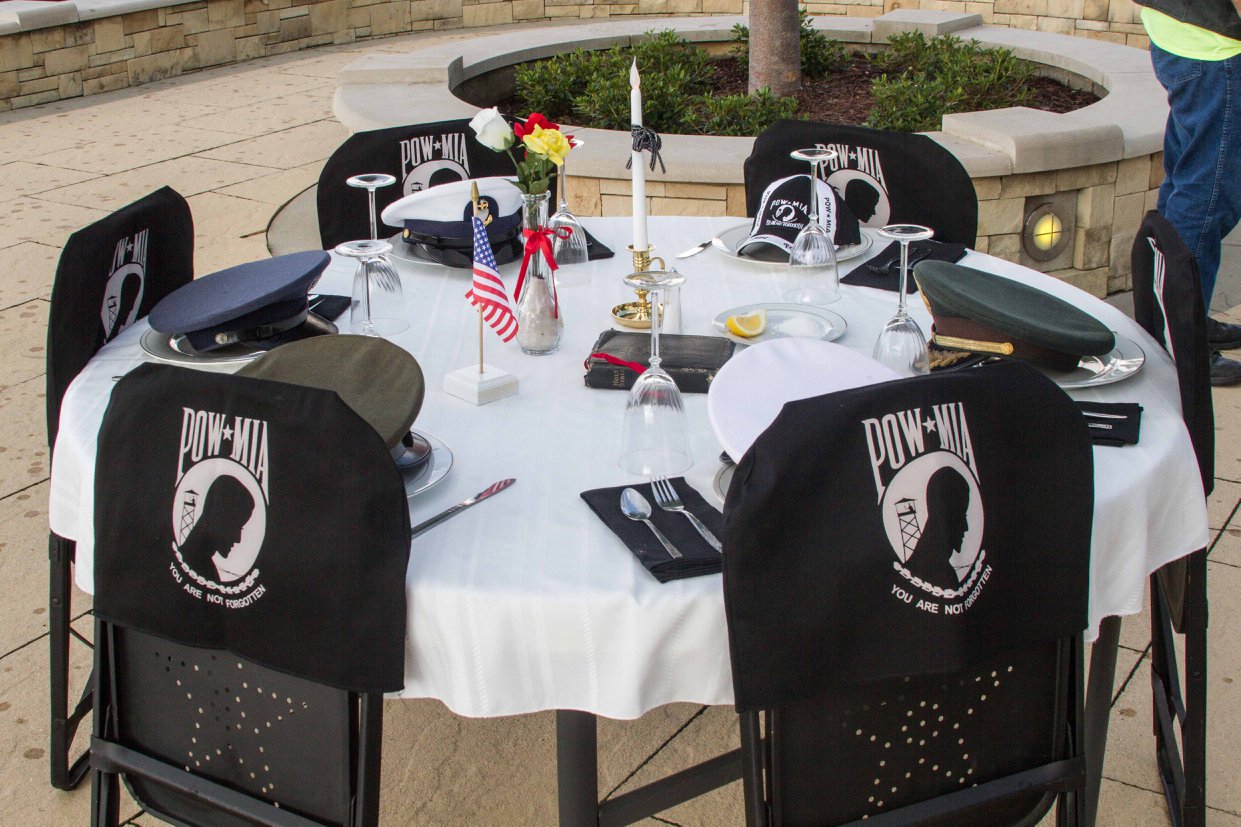 What if?
by Rhonda Cain
My son asked me some questions tonight
About the POW/MIAs plight,
For he has heard much that has been said.
What if they're not there? What if they're all dead?
What if the refugees are lying for some reason we don't know?
What if there's been no prisoners of war since a long time ago?
What if they all died in torture in a place without a name?
What if the POW issue is all just a horrible game?
What if all our hopes are all in vain?
What if the Vietnamese are using us for their own personal gain?
What if what many are saying is really right?
What if we brought them all out at the end of the fight?
What if they're dead?
What if they've all been shot?
…I answered him simply – what if they're not?
Dead or Alive...They are in Enemy Hands!
There have been thousands of reports of Americans who remain in captivity years after wars end. Their families will never know what happened to them until the live prisoners or the remains of those who have died are brought home.
I would like to ask the members of Kentucky 1 to support me in a concerted effort to accomplish two things.
I think it is only appropriate that a POW/MIA flag fly in front of every county seat or city office building which still has service members unaccounted for.
I would also like to coordinate to have the local news outlets (radio, newspaper and television) do stories about those missing from their area for POW/MIA Recognition Day.
Successfully accomplishing both projects will require a lot of effort from the other Kentucky chapters. However, I think it is a challenge we are up to.
- Terry "Break-Down" Vinson
Lives May Depend on You Taking Action Now
Write/Call/Fax Congress - Bring yourself up to date on the current legislative issues and contact your elected officials asking them to cosponsor the current legislation. This method works, previous legislation has passed due to our involvement in the issues.
Find Out More
Remember Hal Moore's briefing to his troopers before the Ia Drang battles of '65 in Vietnam: " I can't promise you that I will bring you all home alive. But this I swear... when we go into battle, I will be the first to step on the field and I will be the last to step off. And I will leave no one behind... dead or alive. We will all come home together."
- LTC Hal Moore - 13 Nov 65